Suicide is a Permanent Solution to a Temporary Problem…
Anon
It is often in your darkest hours that you find the truest and most real version of yourself.
Back in 2018, I found this out for myself. I was stuck in a vicious cycle of negative thinking, having lost my granny, (who I was incredibly close with).
I have always tried to brush this period of my life well and truly under the carpet, and I have never spoken to anyone about what went on in my head over the 3 months that followed my Granny's passing; but I think now, I am finally ready to reflect on a part of my life that has ultimately shaped who I am today.
For my close friends and family, this will be an incredibly tough read. I know that you all knew something wasn't right back then; but I want to open up in the hope that even one person out there who is struggling resonates with my experience and will therefore know that they are by no means alone in their own personal fight against depression & suicidal thoughts.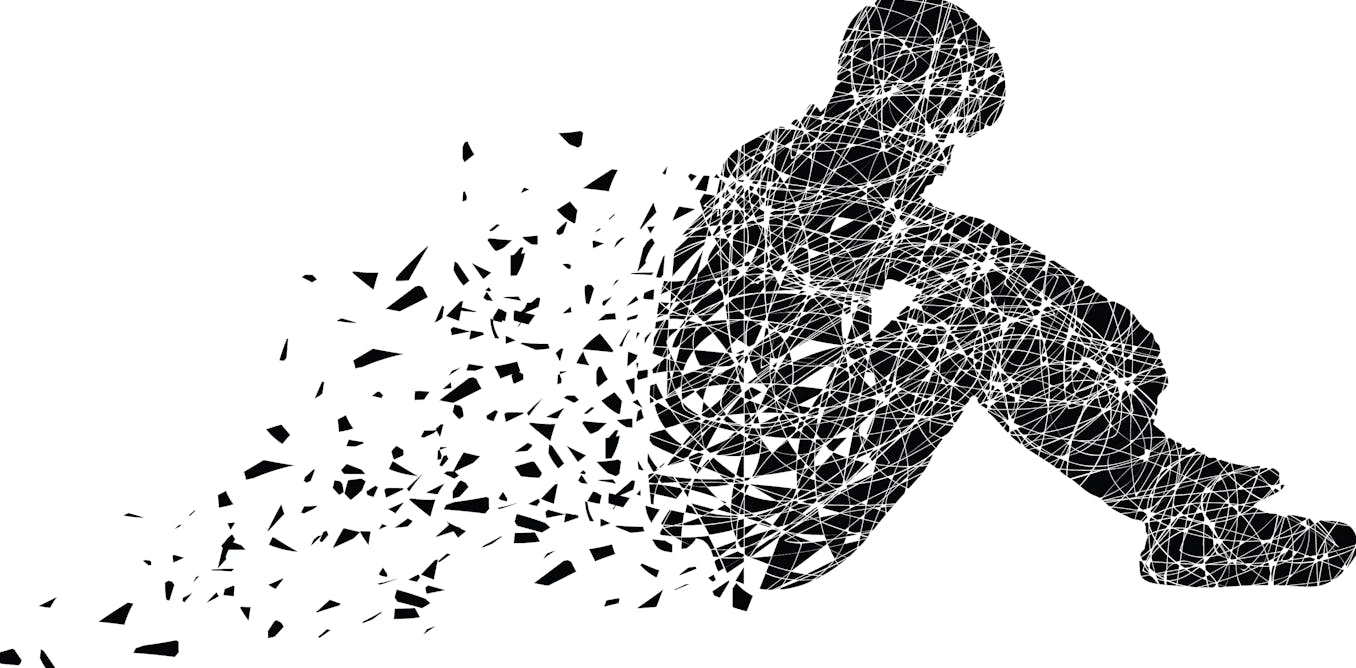 Treswithian Downs, October 2018
Feelings of loss & grief have, in the past 14 months, become all too familiar for many of us thanks to the pandemic.
My first experience, in memory, was standing outside the most stunning building in the heart of Cornwall bearing my Granny's coffin alongside my 3 cousins. The late-autumn sun was beaming down, the gardens surrounding us were like something out of a painting; and the scene as a whole seemed like a fitting send off for such an amazing woman
It is probably the clearest memory I have in my mind. And I can't imagine that will ever change.
The feelings that I was experiencing on that day was something I had, luckily, never had to deal with before in my life: loss, grief, and uncertainty of what was in store for the Gripper family minus its MVP.
It was the strangest feeling in the world: being surrounded by family and friends, yet at the same time feeling unbelievably isolated. Lost in thought.
That weekend in Cornwall will always hold a special place in my heart; and I would be lying if I said I didn't think back to it very regularly.
0630 Penzance – Edinburgh Waverley
On the train from Cornwall back to Uni in Scotland, I remained lost in thought: spending every single second delving into the depths of my mind for answers. The journey was about 12 hours I think, but it felt wholly incessant; and in truth, I never thought it would end.
Lesson #1 – When you are psychologically lost, the absolute WORST thing you can do is spend 12 hours by yourself on a train, as confined in headspace mentally as you are physically.
When I got off the train, welcomed by the freezing wind of the UK's coldest place (Waverley Station; if you know, you know…), I felt completely disconnected from the world…
I went about my way, going to Uni, busking on the corner of Middle Meadow Walk, and going to the gym. Two or three weeks operating solely on autopilot; nothing was conscious, and everything was completely automatic.
Every waking hour of those weeks was lost as a complete blur; every waking hour was spent fighting through God-awful thoughts about myself, my body, my diet, my family, and my future. Every day was another battle lost in the war going on inside my head.
The Spiral Accelerates
Suicidal thoughts had come into the mix in the second week in November, which I believe came as a by-product of relapsing with anorexia.
Looking back, I guess all of these feelings had been building since my Granny's passing; an event & subsequent psychological reaction that was completely out of my control. And being away from my family during this time was probably the worst thing I could have done.
When thoughts of taking my life first came into my head, I was on my way to an early morning gym session. As per usual, I was walking from my flat to the gym completely lost in thought; but that morning was different. And it scared the living sh*t out of me.
I remember feeling in that moment that I had hit deck; my opinion of myself had gotten so low that I was genuinely starting to think about putting an end to it.
The rest of that day is a bit of a blur, in all honesty; but that single thought followed me around wherever I went. Everywhere I walked, it felt like I was trying to run away from a sick nightmare. And it lingered, unknown by anyone in the world.
Tuesday 27th November, 2018
When feelings of isolation and terror act on those kind of thoughts, it is scary how quickly the mere thought had turned into intention. I can't say I conciously noticed the tranformation from thought to intention, but the fear that came with it completely took over my every thought.
I had lost after spending the best part of 4 weeks riding on the crest of a wave that didn't seem to be showing any signs of slowing down…
Tuesday 27th November was the first time I tried to turn intention into action. But a last-minute thought stopped me from going through with it, only serving to add to the negative opinion I had of myself. "The fact you can't even finish the f*cking job only proves further how useless you are".
The feeling of despair I felt in the moments after were unbearable; walking back to my flat, at 9.30pm on a Tuesday night, crying uncontrollably. The memory of that walk home has stayed with me more vividly than I would ever have wanted me to.
In your Darkest Hours, you find the Truest and Most Real Version of Yourself
On the following Saturday, this perception of myself as the Ultimate Failure peaked. I found myself sat on the same bench as before, just after dark.
At that moment in time, I felt ready to go.
I remember sitting there, thinking forward: every tiny detail about what life would look like for people who knew me, people who I was involved with, or people who knew people who knew me. Thinking of a world without me….
In all honesty, I can't remember what happened or how long I was sat there; or what was going through my head.
I can just remember my phone flashing with a notifcation, and seeing the picture of me and my sister on my wallpaper.
This gave me a f*cking strong wake-up call: trying to think positively is all well and good, but physically seeing a picture of such a precious memory was exactly what I needed.
Black-and-white proof of what I had to live for, and how ridiculously selfish it would be to leave her behind. In my darkest hour, I found the truest version of myself for the first time in my life. It reminded me of my purpose, and my importance, at just the right time!
Getting Out Of The Hole
Immediately after this, I was in uncontrollable floods of tears just thinking how the f**k I had let things get to this point. A nearly-19 year old uni student, meant to be having the time of his life, sat in the freezing cold within touching distance of taking it all away.
But in that moment, I had realised the truth. I had so much to live for: an insanely loving family, the best friends a b*stard could wish for, and a whole load of opportunities ready and waiting ahead of me…
I remember feeling utterly guilty for letting myself get this close; ashamed of the person I had become. But, at the same time, it lit a fire within me to make change: to eat more food, to go out and socialise more, to actually live life as opposed to merely surviving.
I knew it was going to be a tough journey out of the hole, but I had full confidence that with the help of my sister, my mum, my dad and my friends, that I would become the person I was meant to be,
The Long & Winding Road of Recovery
It makes it sound like things changed overnight. In my head, a switch had been flicked, yes; but that was just the start. The truth is, it took a whole load of time to get back on the rails, both mentally and physically.
After that night, I was on the first train home from Edinburgh in the morning to be with mum and dad. I had spent too long trying to deny myself that I could cope with everything going on by myself, and I knew I needed their support.
But the person that came home in November was not the same person that was in Cornwall at Granny's funeral, and I was as nervous as I was ashamed to see my parents in my current state. I had lost about 10 kilos, my skin was flaky and dry, and the events of the past month had resulted in developing a stutter that stayed with me for probably about 3 months after I got home. Don't ask me why; I never even began to understand how or why it happened…
I think it's fair to say that I came home broken; I could barely talk without the stutter, and I physically I looked like an absolute car crash.
But the point was I was there. And the first time mum gave me a hug when I got off the train from Edinburgh felt so warm and comforting; it felt as if I had finally climbed the first rung of the ladder out of the hole!
Finding Fitness
After that Christmas, I pulled out of Uni after realising that it was too risky in my current state of mind. Due to my physical condition, I was also medically required to take a couple of months off exercise as I was too ill in the upstairs department to exercise sensibly without going nuts and not eating.
But after those first 2 months of getting better, I joined PureGym TW which is where I now work as a PT.
If I am honest, the first time I walked through the doors, I knew that this was where I wanted to be: helping people better themselves, and achieve happiness through exercise.
As I got more serious about my personal fitness, I started to get my appetite back & things that had previously gone tits up started to return: my voice, my happiness, and maybe even a small smidge of self-confidence.
Finding fitness gave me a focus, and it was no longer just a tool to burn calories and lose weight: it became my coping mechanism, and my primary motivator to get healthy and become the old 'me' . That was when I decided to study to become a PT.
The Rest Is History…
Writing this has been a bit of a rollercoaster, if truth betold. I have kept this locked up for such a long time because I thought it was something to be embarassed about; but looking back on what happened over that 2-3 month period in 2019, I realise that the experiences I had have made me who I am today.
When you go through a period of thinking suicidal thoughts, it is the single scariest experience of your life. But, and I know this sounds cliche, there is always a way out; there is always a reason to stick around, and there is always a person to help you climb out of the hole.
When I first started thinking those thoughts, I didn't speak about it to anyone; I just kept trying to run away from something that was always going to catch up on me. I know for a fact that if I had spoken to someone about it when they started coming into the equation, it would not have got as far as it did.
Take it from me. Nip it in the bud BEFORE it gets to that stage. Don't deny your thoughts if you have suicidal feelings. Vocalise them to a friend, family member, or an anonymous other through the countless helplines available out there.
There is always another way out, peeps. Always.
If You have been/are currently affected by any of the issues above, contact the number below to speak to a wholly impartial person, or drop me a message.
#Keeptheconversationgoing #MentalHealthAwareness2021
Samaritans
Samaritans is available for anyone struggling to cope and provide a safe place to talk 24 hours a day.
Phone: 116 123
Visit the Samaritans website